Our Frequently Asked Questions (FAQ)
Please see if you can find your question listed below before contacting us. If not please see contact information here.
Here you can find some answers that is frequently asked.
Can I cancel my reservation of rentalcar?
Yes, you can cancel your reservation at any time and without cost, if you do cancel your reservation you would be very much appreciate it if you do this by e-mail, please indicate your reservation number.
Can any other person drive the car?
The driver must be the owner of the rental agreement who must present his, her driver's license at the time of picking up the vehicle. A second driver shall be permitted, it's free in Hire Car Malaga always providing her personal data to our staff, as well as driver's license.
Where I am allowed to drive my vehicle?
The cars of Hire Car Malaga can be driven freely in Peninsula of Spain, there is an additional insurance in case you wish to go to Portugal or Gibraltar.
Can I choose the model of the vehicle?
Confirmations will be made of the selected rental car group. You may add in your comments when reserving the preferred model which we will consider based on availability in this seasons.
How long can a car rental be?
The car rental with Hire Car Malaga, will have a fixed term of at least one day and no more than thirty days. If you need the vehicle for a longer period you will have to contact the booking department by telephone or email, see Contact
What is the procedure for extending a lease contract?
If you need the car for more days, before the end of its current lease, you should request for a confirmation in the reservation department and go through a Hire Car Malaga offices to sign the new contract. If not, insurances will lose their validity and will be charged a extra day in respect of late returns.
Do I have to pay for my booking in advance?
No, at Hire Car Malaga you are not obliged to pay for your booking in advance, though you can choose to prepay if you so wish.
Are there any out of hours collection or return aditional charges?
If you arrive between 07:00 and midnight there are no extra charges. If you arrive or return the car between midnight and 07:00 there is an out of hours charge of 25€.
What is the minimum age for renting with Hire Car Malaga?
For vehicles in groups B to C, drivers must be at least 21 years of age and for all other car groups drivers must be at least 23 years of age.
Do you charge me for fuel?
No, we do not charge you for fuel. Our trade policy is different, we will deliver the car with a certain amount of fuel in the tank and you must return the car with the same amount of fuel. There are other malaga airport car rental companies do charge for fuel.
Should I leave a deposit for the car rental?
If you book the Total insurance + excess, the excess will be charged as a warranty (or deposit). The amount of the deposit is equal to the excess required according the group of car. When you return the car and after verifying that there are no damages, the deposit will be refunded on the same Credit Card.
Can I pay cash the rental car?
Yes, we accept cash, but it is essential to have a valid, Debit or Credit Card, that belongs to the main holder of the contract as a security of the payment.
Can Hire Car Malaga deliver a vehicle to my home or hotel?
When you make your booking let us know your home or hotel address and we will deliver the car there at a specific time.
Can I pay in Pounds?
No, we only accept Euros.
Is it possible to pick up my car rental at night?
Yes of course, we deliver our cars also during the night. For delivery of your car between 22:00 and 07:00 there is an extra charge.
How do I pick up my rental car at Málaga airport?
We will be waiting for you in the main arrivals hall on your left, just past the first automatic door.
Could we not answer your question? Use our contact form to ask your question.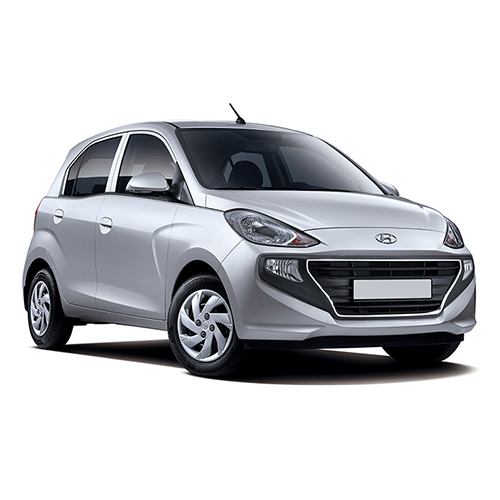 © Copyright 2010 - 2021 hirecar-malaga.com. All rights reserved